Understanding PIM Guide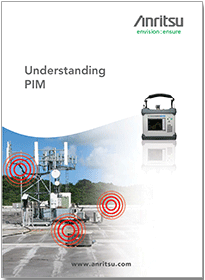 This 28-page guide provides an essential reference to engineers wanting to gain a better understanding of Passive Intermodulation (PIM).

This guide is designed to introduce the reader to Passive Intermodulation. It discusses what PIM is and its impact on cellular systems, as well as how the contractor, engineer or field technician can test for its presence. Contents include:

Introduction to PIM
Impedance versus linearity
Testing for PIM
Defining PIM
Causes of PIM
Components
Indications of PIM
PIM testing
Preventing PIM
To learn more, complete the form to the right for a complimentary download of our Understanding PIM guide.
Free Understanding PIM Guide
Privacy Guarantee:The information you provide will not be shared with third parties or individuals without your consent.
Copyright© 2018 Anritsu Company. For more information, read our Privacy Policy
Address: 1155 E Collins Blvd, Suite 100 Richardson, TX 75081 USA Phone: 1-800-ANRITSU