NEW Ultraportable Spectrum Analyzers
The Future of Performance and Affordability
The NEW Spectrum Master™ MS2760A is truly pocket-sized, but big on performance with industry leading dynamic range, sweep speed, and amplitude accuracy. Its ultraportable size enables direct connect to almost any DUT, eliminating the need for expensive cables or antennas. Forget the cables and take measurements right where you want!

In the lab, on the manufacturing floor, or out in the field, in almost any application, no other instrument can match the price, performance and size of an MS2760A.

To learn more about the MS2760A click here.
Check out our new white paper to learn how the new ultraportable spectrum analyzers can significantly reduce millimeter wave measurement challenges and improve measurement performance and accuracy.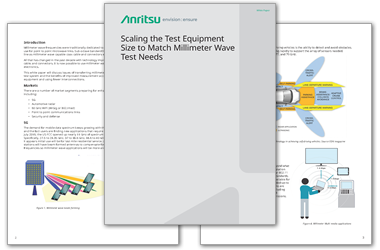 Scaling the Test Equipment Size to Match Millimeter Wave Test Needs